"I have a strong drive to not want to lose to anyone

, no matter if they are older or bigger than me. I've come this far thinking, 'I am not going to lose

.

'

"
"I have a strong drive to not want to lose to anyone

, no matter if they are older or bigger than me. I've come this far thinking, 'I am not going to lose

.

'

"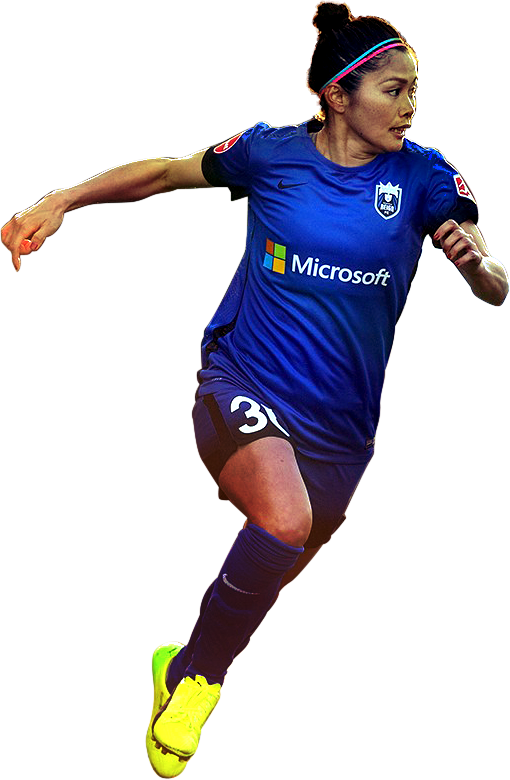 Tenacity
Nahomi has known since second grade that she wanted to be a soccer player. Growing up, she taught herself the skills to compete at a level of girls twice her age.
It is this competitive edge and stubbornness that has continued to bring her successes, even though she has never been the quickest or most powerful player.
Experience
Focusing on fundamentals and strategic thinking has made Nahomi an exceptionally successful team player allowing her to have had a career full of rich experiences.
Nahomi won the World Cup with the Japan national team and received a silver medal in the Olympics. She had a long career in the Japanese women's league with INAC Kobe Leonessa before coming to the Seattle Reign FC and solidifying herself as one of the NWSL's best players.